OK firstly this is not my idea, loads of people have done this before on other sites this is just to help people who might want to make a cheap home made trolley for their yak.
Its so simple, even a monkey like me managed it – although I did need help from Sam to cut the steel. Sam used a Grinder to cut it which did the job in about 10 minutes.
firstly.. get a B&Q sack truck – cost £14.50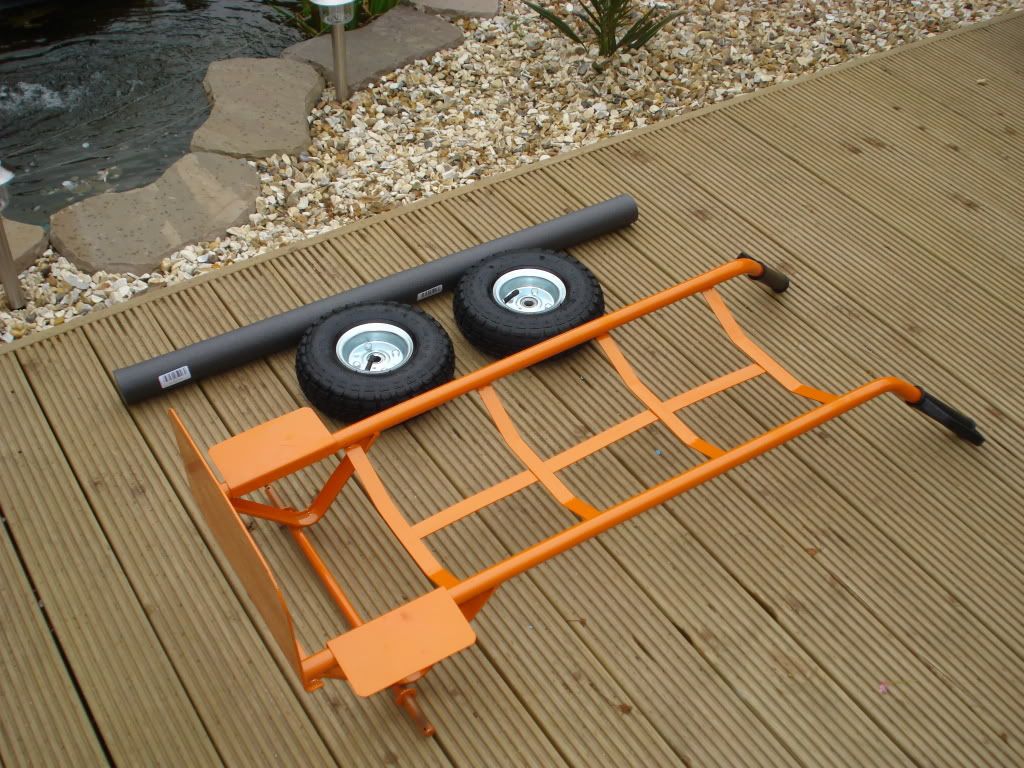 Cut off the excess bits to leave this..
I then painted mine to stop any rust – and also to match my yak
…
Then simply tape or cable tie some pipe lagging to the side bars and add the wheels. The finished Trolley…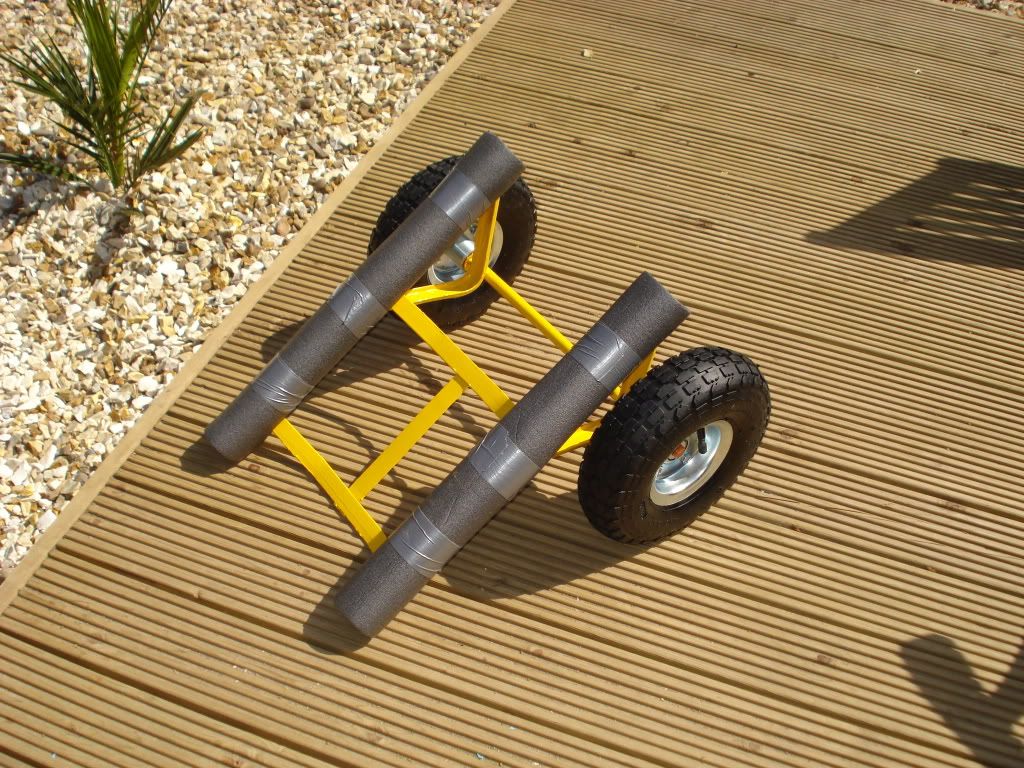 Bungee or strap your kayak to it and you are ready to go. The only thing that lets it down is the fact that it can't be folded up, but i usually have to walk back to the car when I am ready anyway so will probably just take it back with me, or bungee it in the tank well.
Total cost about £20 including paint.