Fitting of the rudder is a very simple procedure. It just bolts on to the kayak. The instructions that come with the rudder are detailed and comprehensive. The difficultly is in threading the the rudder line through, so I will concentrate on that part only
First drill the 4 x 9.5mm holes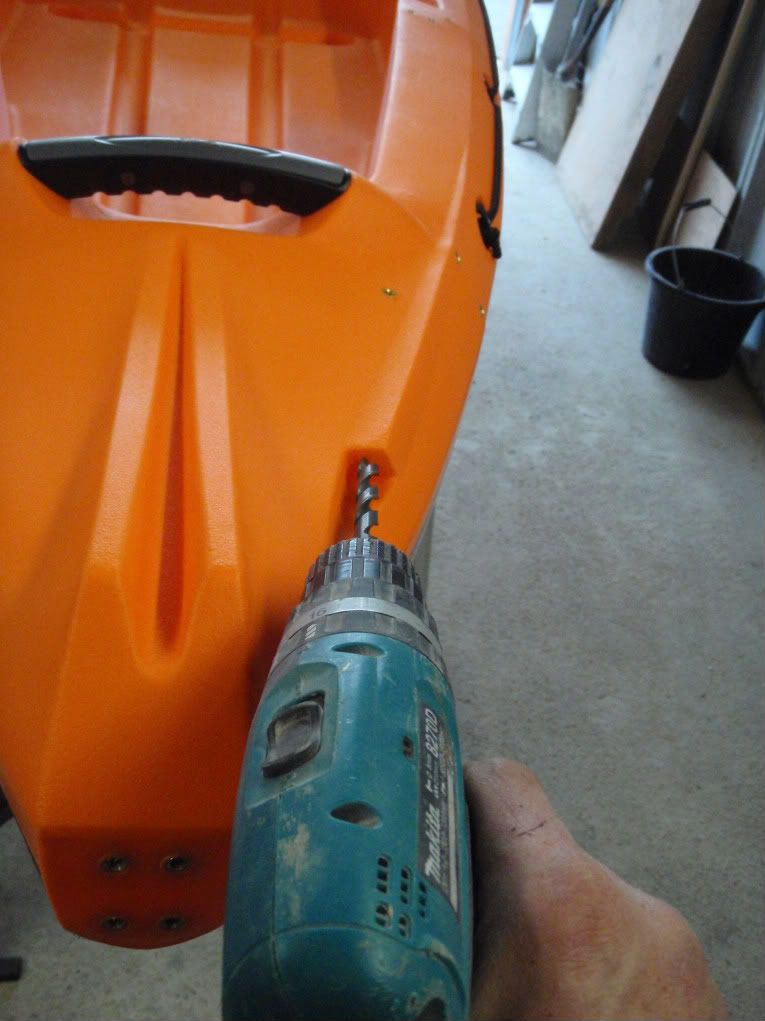 remove forward rod holder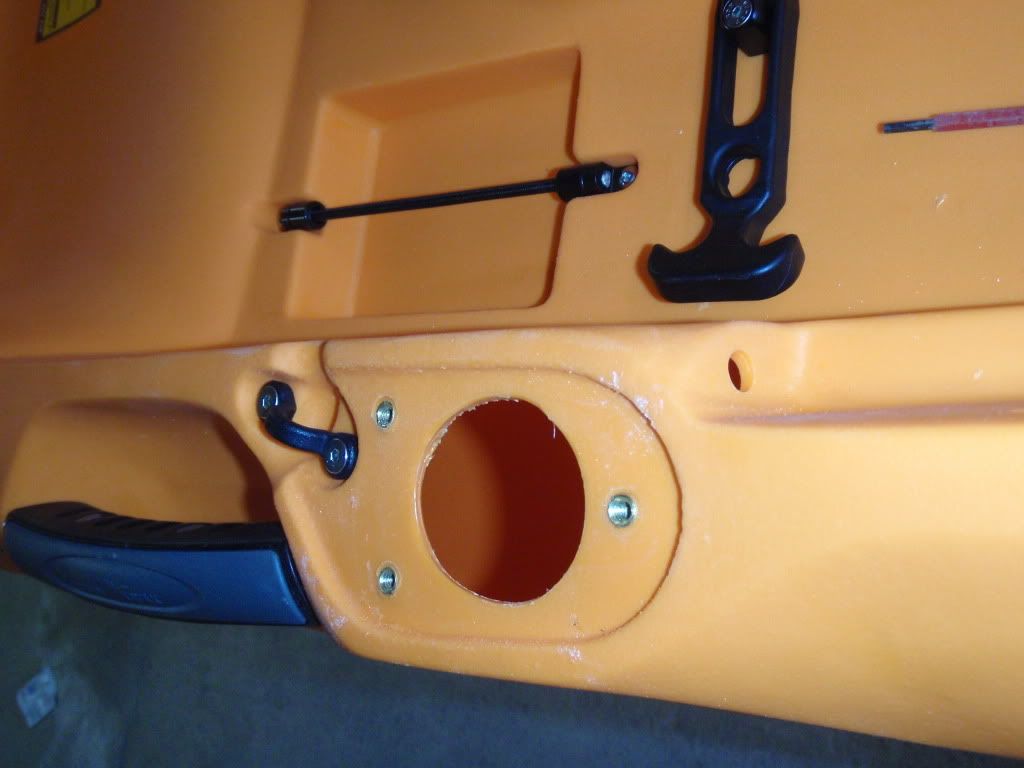 insert something long and thin from the hole in the stern up to the forward rod holder and fish out that hole.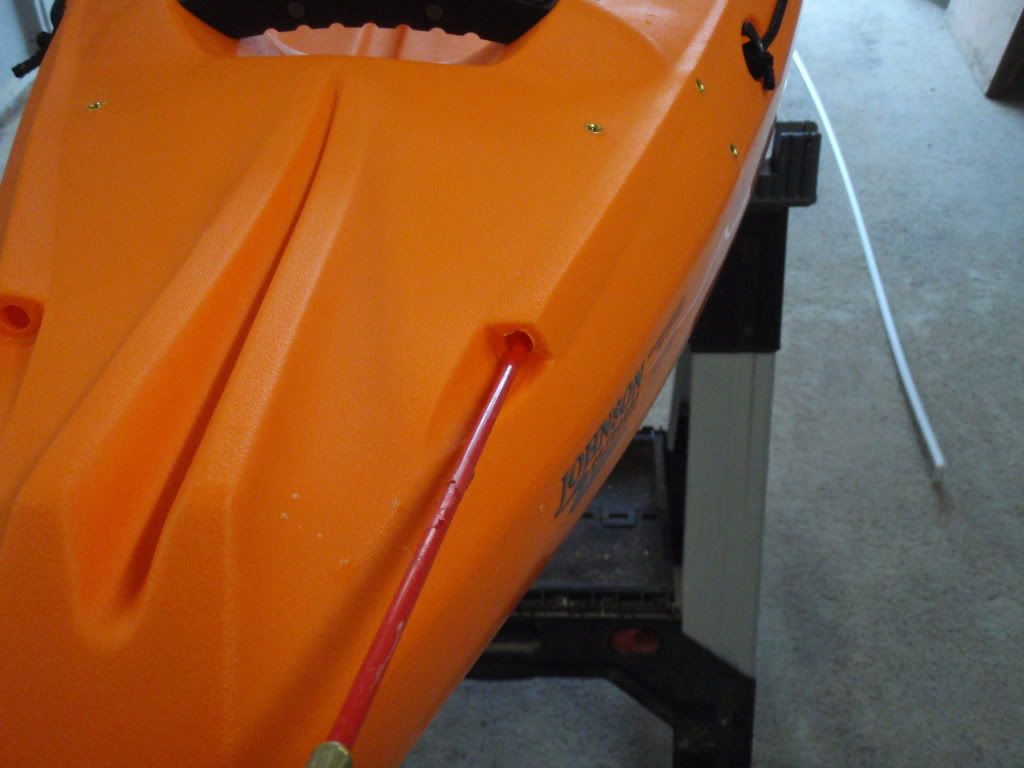 attach the leed line and pass through the free end out of the hole you drilled by the rod holder and push on the rubber bung.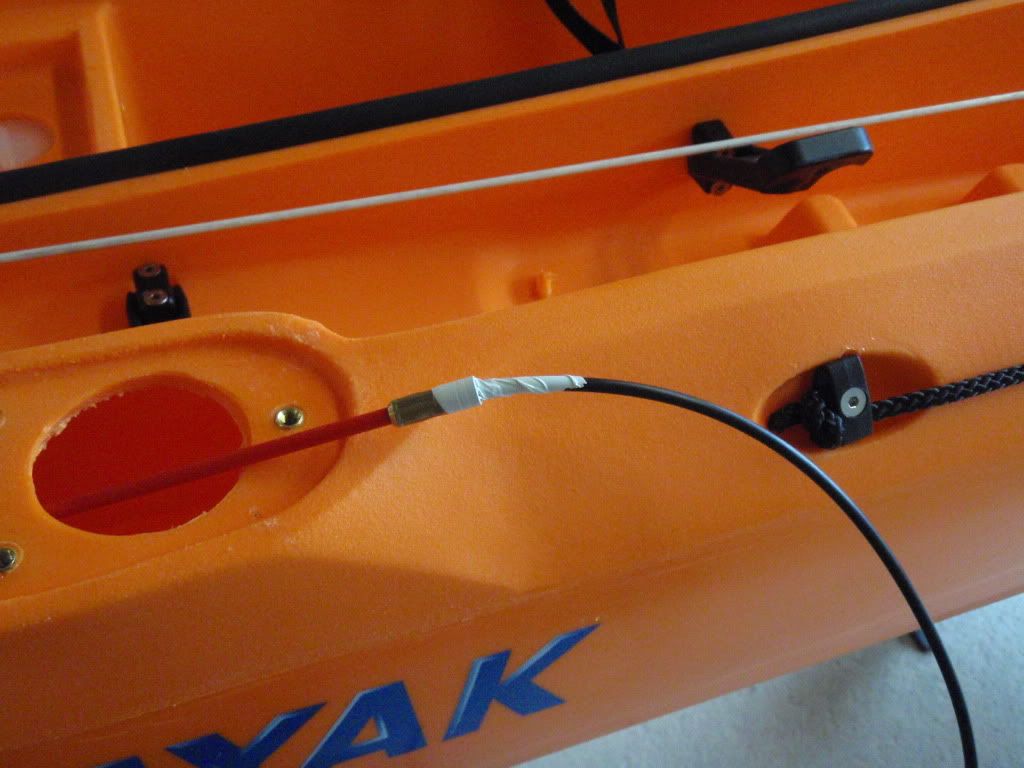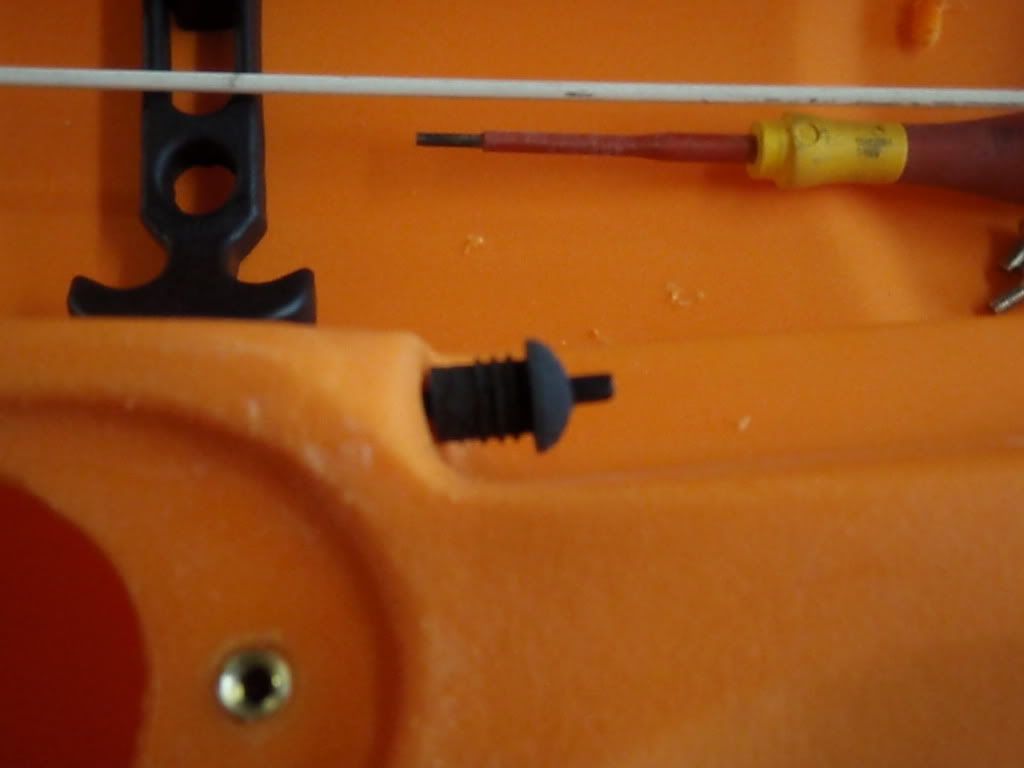 and pull back to the stern, be careful with this as the lead line is springy and can disappear back inside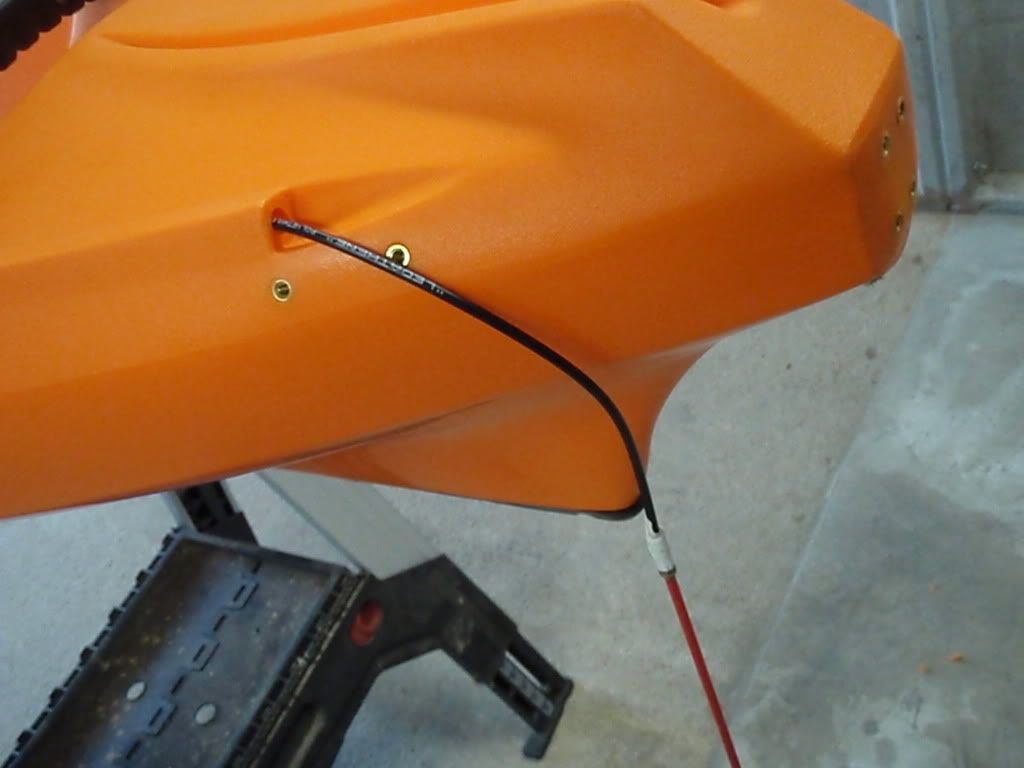 attach the other bung, and cut to size and super glue in place.
let the super glue set and then thread the rudder cable down the leed line,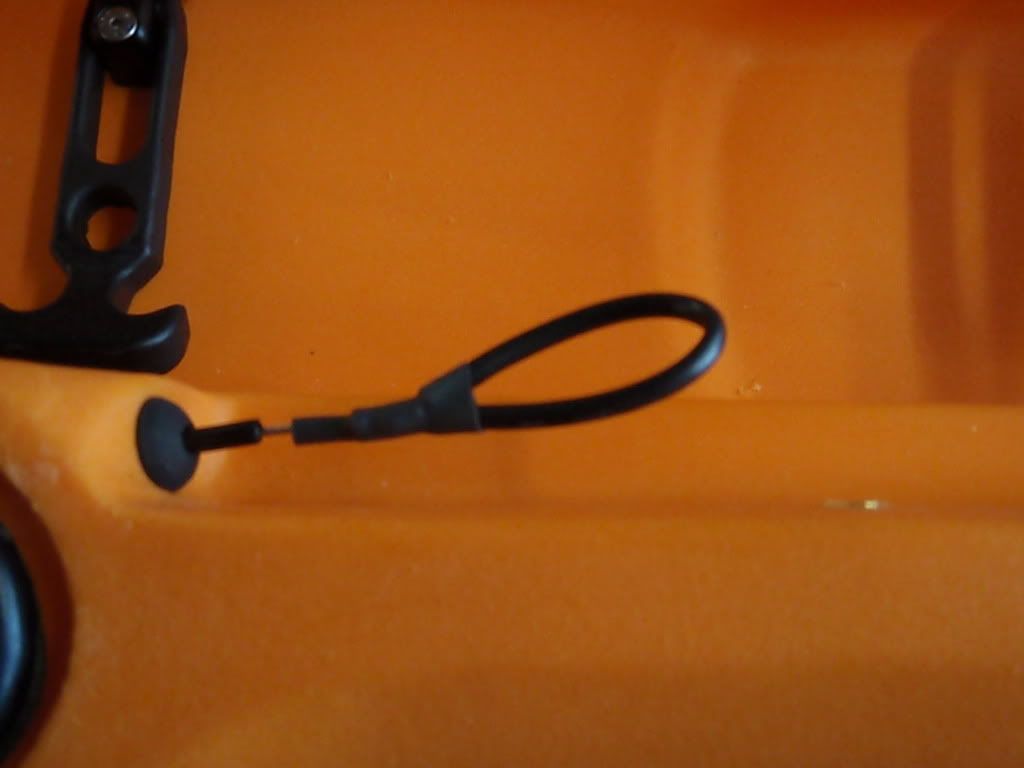 Now just bolt on the rudder peddles and rudder bracket. Carefully read the instructions before cutting and attaching the cables to the rudder. You need to make shaw that you have full movement of the rudder before doing this or you will be giving these a call
http://www.s3i.co.uk/productPage.php?productID=1514&categoryFilename=1×19.php
Adjusting the peddles and bungee cord will take a bit of time .
Tip , use thread lock when mounting the rudder plate, by the time I got home yesterday one of the screws have fallen out and one was on its way.