By Ken Oliver – Sponsored By First Wet And Wild, Fishing Kayak Retail Outlet.

Discuss Drybags Here
Within kayaking and of course kayak fishing some of us have been using dry bags for a long time.
Personally I enjoy a few overnighters with the odd longer expedition when kayaking, this is when dry bags really come into their own – just about every item carried aboard is bagged in one way or another.
Anyway, back to kayak fishing, dry bags still have lots of uses and come in a range of sizes and materials.
The larger sizes are usually in a heavy duty material such as plastic coated (PU) fabric with taped seams.
These are useful for bulky items such as spare clothing and for heavier items, I'll put all my cooking gear in these.
This type is also useful for when you need extra buoyancy within your kayak – just fill them with air. These bags are a lot more robust than nylon bags and seem to last a longer but they do take up more room than their counterparts and are a bit heavier too.
The medium and smaller sizes are usually made from nylon with taped seams.
I must admit I use these more often within kayak fishing. My lunch will usually be in one of these, I also keep my bigger (non waterproof) camera in one too.
I usually have a couple of First Aid Kits out with me, a larger stowed and a smaller one with paracetamol, sea sickness calmers, plaster, antiseptic wipes etc at hand.
If you don't need the robustness of the plastic coated bags these are more than ideal and can be packed neater into limited spaces such as within your kayak.
Apparently the army will put all of their kit into these prior to putting into back packs – just remember to roll them down well or they will let water in. They are also a little more prone to ripping if snagged on sharp objects, hooks, rigs etc.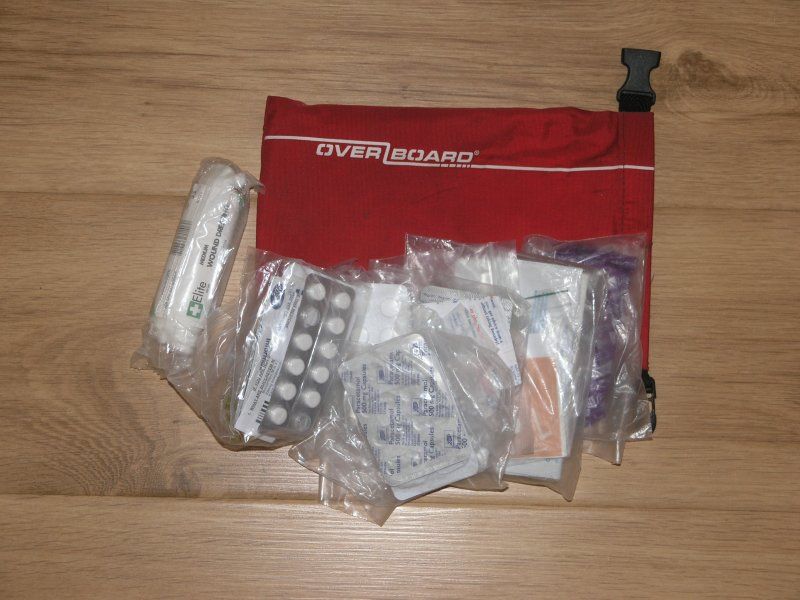 Then of course you have the specialised dry bags for phones, VHF radios, even cameras, these usually have a clamping seal and do work really well, I would advise checking them prior to use every time though.
I've always used Aquapac cases but to be honest I think I'm swinging towards the Overboard bags, they seem to be better constructed, again though, I do check them every time, its too easy to write off £300+ worth of Iphone and the like.
You can actually get dry bags with shoulder or ruck sack straps on these days too, these can be really handy when you are dragging gear over rough terrain and can even be strapped to your deck or in your tankwell if your lacking space, they definitely worth giving a thought.
Anyway I hope some of this gives you an idea of the application and uses of dry bags.
Ken