This article – Bait Collecting & The Importance Of Quality Bait !! is mainly for the anglers that are new to sea angling, I dont want to come across as if i am telling people how things should be done, as we all do things different there is no right or wrong way just thought it might be beneficial to some of the site readers..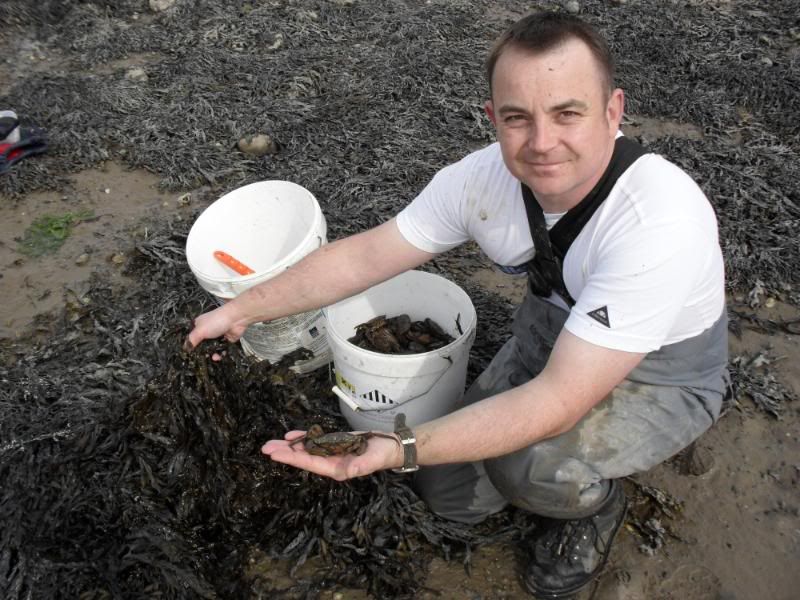 I wish the net was around then to give me priceless information back when i was starting out Sea angling as I know how difficult it was back then. The best thing I did was join a sea angling club….
Its funny looking back now i can remember when i was a junior angler watching the more experienced anglers catching fish and thinking "HOW DO THEY DO IT" there would be a few anglers who would consistently do well.
When watching them they were seemingly doing nothing different than the anglers around them.. The tackle and end rigs were pretty much the same as the other anglers yet why did these anglers bring fish to the scales week in week out.. was it "MAGIC" were they just "LUCKY"……….
It was neither although these anglers had a great deal of angling knowledge the one thing what they had week in week out was "TOP QUALITY BAIT"…..
Collecting Bait were do you start..
PEELER CRAB
Peeler Crab considered the number one bait in most area's and is great fresh for Cod, Bass, Flounder, almost any fish will take a nice fresh peeler crab, Spring is when the first crabs show and start to moult shedding there old shell for to grow at this time they are vunerable to predators..
Where to look…
Harbours/Estuaries and the open shore are worth looking for crabs, area's were you get rock and sand and weed this creates ideal cover for the crab to hide during the peeling process, look under rocks weed and ledges..
BUT ALWAYS put rocks back as you found them, turning rocks over and leaving them overturned kills the weed which grows on the back of the rocks and the crabs will not return to that rock, doing this over a large area can be devastating and clear the whole area of crabs…
Peeler crabs are not always found at the very edge of the low water mark they are quite often found higher up the tide around the half tide mark is a good place to look..
How to check if its a Peeler..
To check if its a peeler you can simply remove the end section of one of the back legs if there is another softer leg underneath than this crab has started the peeling process..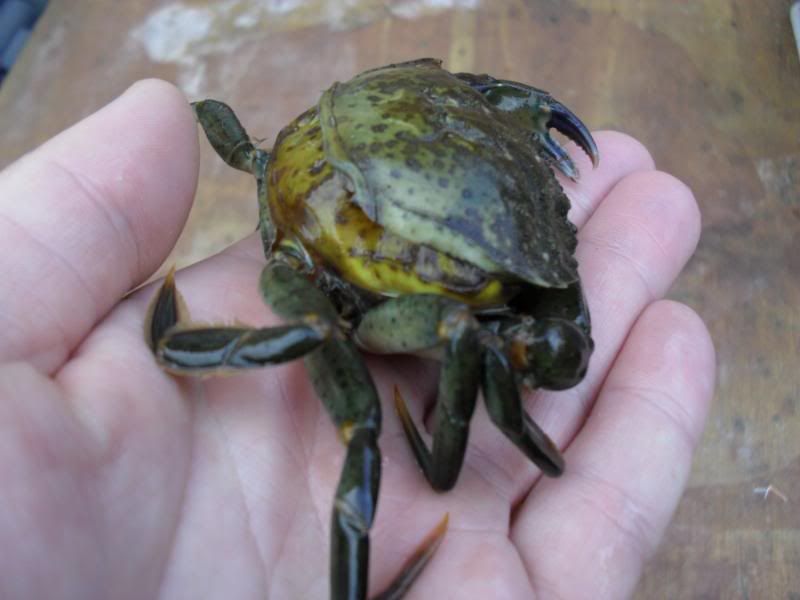 When a crab gets to this stage its called a "Popper" its just about to shed its old shell, it should be used straight away or be frozen down leaving it any longer and it will soon become a "Softie" a crab which has shed its old shell and its new shell will then soon harden up at this point they have gone past there best as a bait..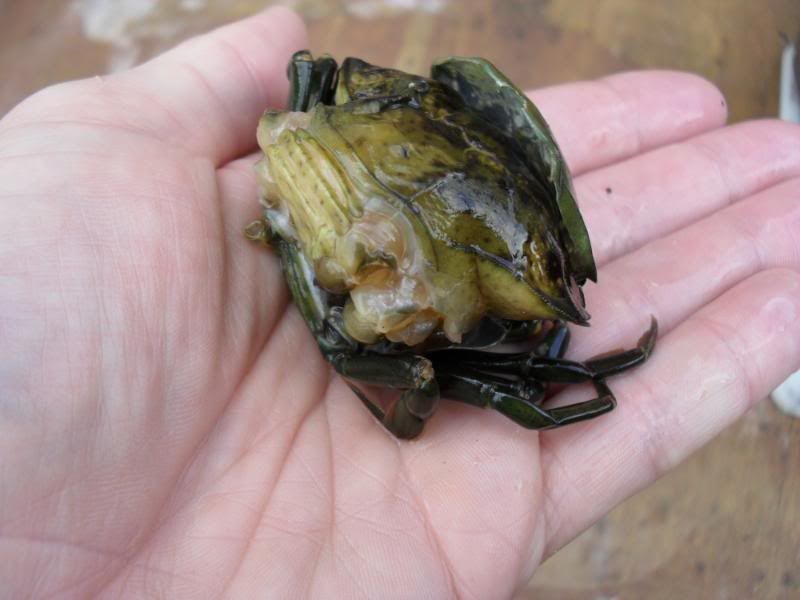 Keeping Crabs…
Crabs can be kept for weeks, If you plan to keep crabs for an up an coming fishing trip you can keep them in cat litter trays inside the fridge…
Give them a quick swill or spray with sea water daily and to keep them damp and remove any dead, or crab which are starting to lift "Popper" freeze down or use them crabs which are starting to lift and disgard the dead crab as they are no good for bait..
Freezing Crabs..
Any crabs that you are not going to use can be frozen down and used at another time…..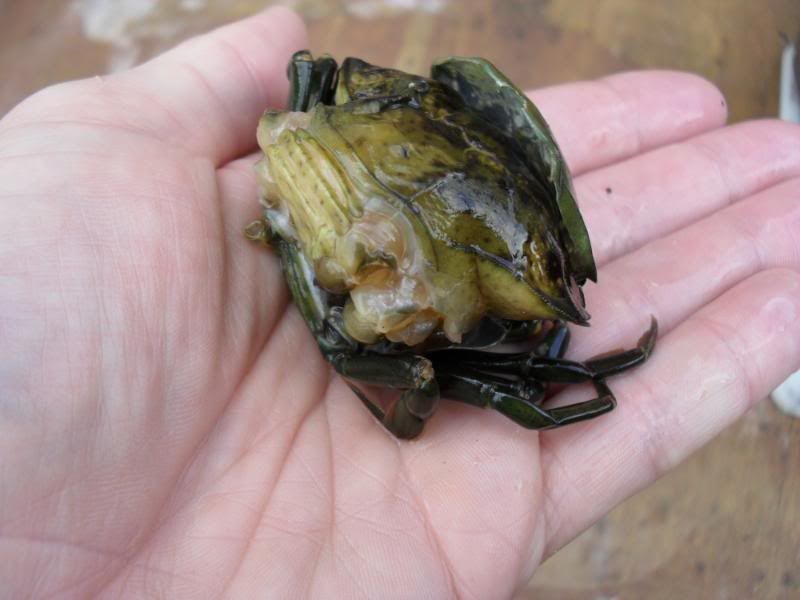 Remove all shell and lungs..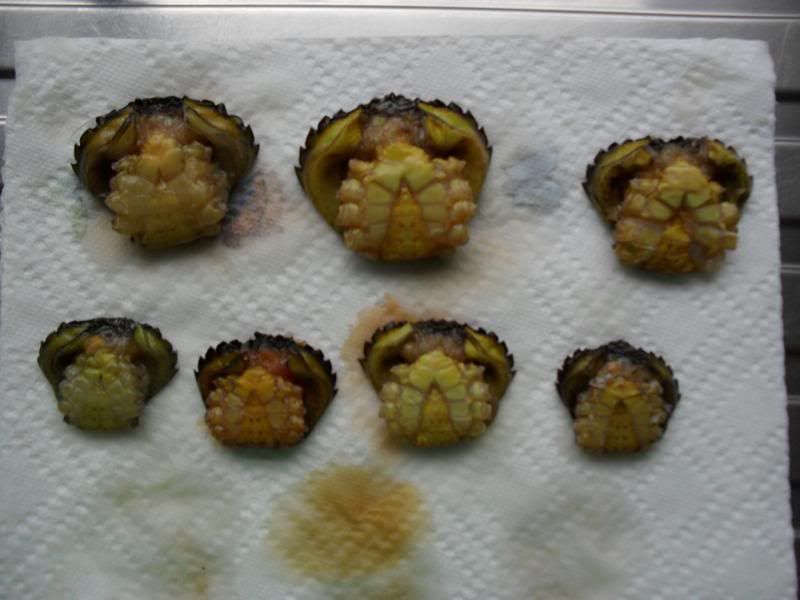 Lay them on some kitchen towel to get rid of any water..
Lay on cling film and fold them over a few times..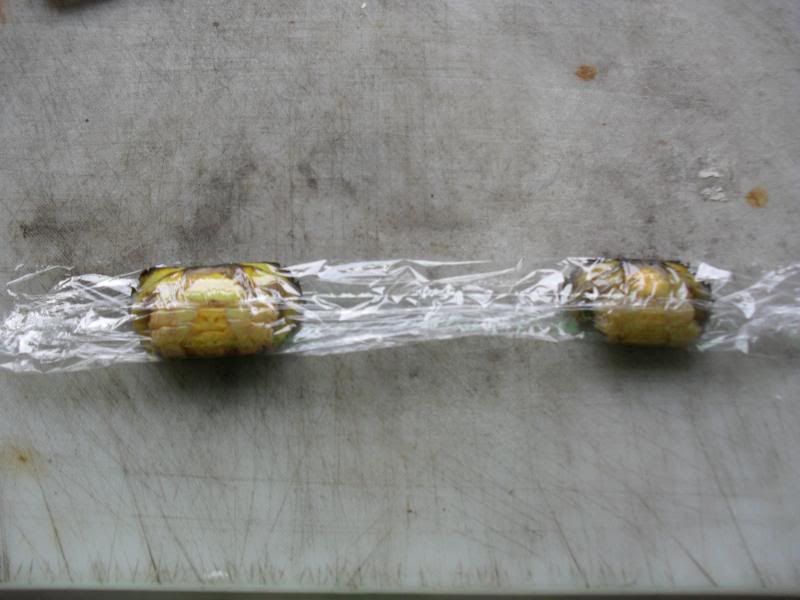 cut through the cling film to leave two seprate crabs..
fold end sections of clingfilm under the crab and now its ready for freezing..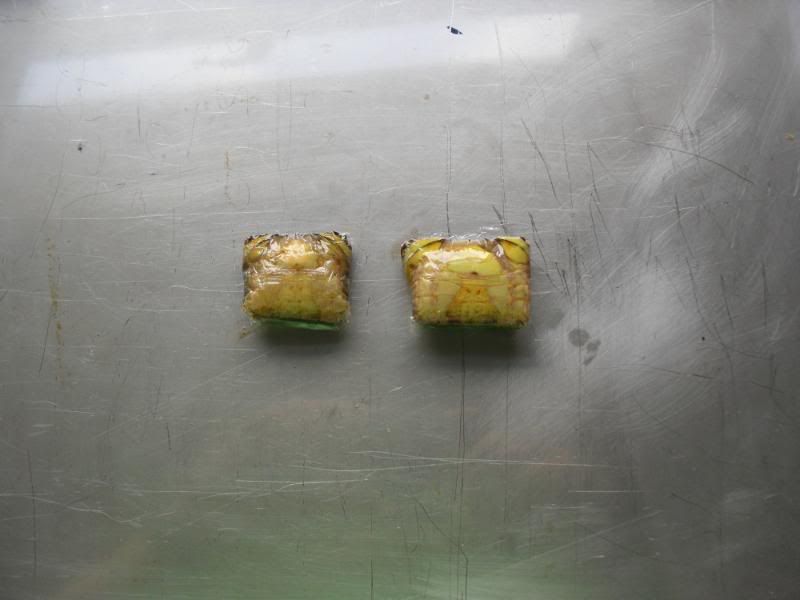 I normally place them on a stainless steel tray in the freezer..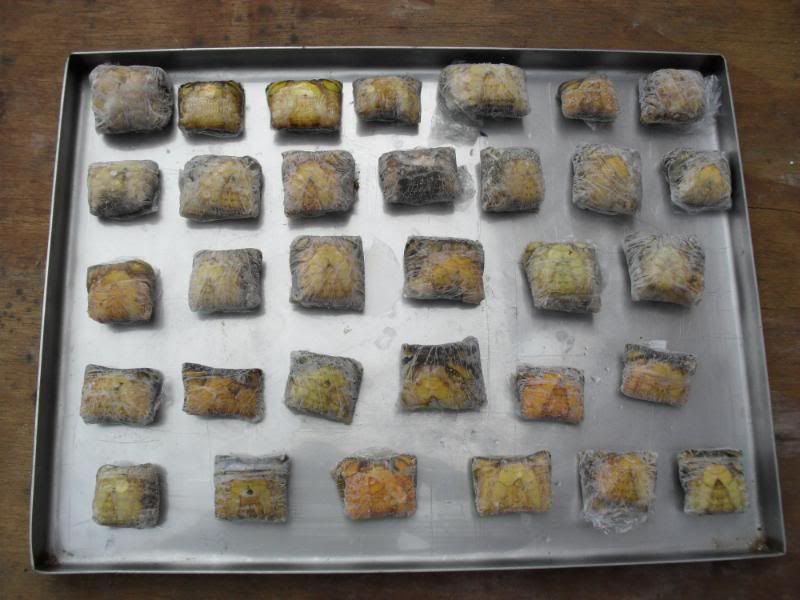 Then box them up and date them..
Hope this has been some help to some of you… If you wish to ask any questions then please use the reply form below or visit this topic in our fishing forum.
Tightlines – Gary