Any Fish Anywhere 13′ 4″ match rod
The Match Angler is a certain breed. Week in week out, they meet in deserted car parks to go through the signing in ceremony. Then draw a peg and start the long walk to the small patch of ground that they'll fish for the next six hours.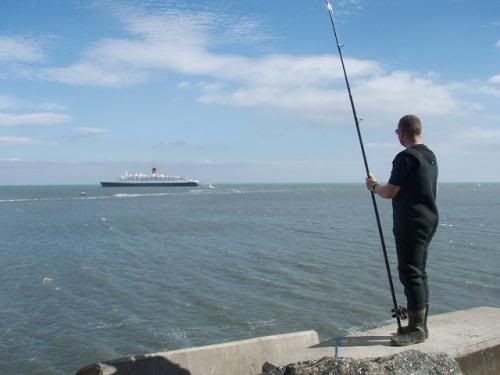 Whatever the situation you may then find yourself in, this rod will cope. It has all the power, sensitivity and control you could ever need. We believe that it doesn't matter who you are, as long as you love your fishing you'll be able to use our rods. But their biggest advantage (and it may not be that obvious) is their size and weight. Or rather the lack of it.
Being lighter and slimmer than virtually any other match rods, our rod will give you that all important element. Speed. You might end up casting every five to ten minutes. For five or six hours! That's where our rod can give you that edge.
beach rod
Read the latest review of our match rod by John Holden: Sea Angler Magazine
features
13' 4" high modulus low diameter carbon blank
very sensitive match tip
casts 150 – 175grm with three baits
subtle rod graphics
genuine Fuji BMNAG guides
non-slip shrink tube
custom style black tipped red slim whippings
high quality size 27mm stainless steel coasters with duplon inserts.
custom made rod bag which also has a
reducer pocket built in
supplied in a protective hard tube for
transport & protection